Hello My Lovelies,
Hope your all well and had a super fun time in the snow this week :D we still have loads here and apparently more to come at the weekend. I though i'd share a quick OOTD when i went out in the snow a few days ago.
These are all my photos from my Instagram account, so if you have Instagram come say hi :D - @SophiaMeola
I kept the overall makeup pretty simple :)
Foundation - Rimmel Wake Me Up
Powder - Rimmel Stay Matte
Eyebrow Pencil - Rimmels in Hazel
Mascara - Maybelline Illegal Lengths & Rimmel Scandaleyes
Lips - Revlon Just Bitten Kissable Lip Blam In Cherish
Here i was playing with my Dog Bella :D she was so excited when she saw the snow and we were playing around :D by the time we came in afterwards her paws were covers in snow and icicles :D she looks so cute in her little jacket, we were matching :D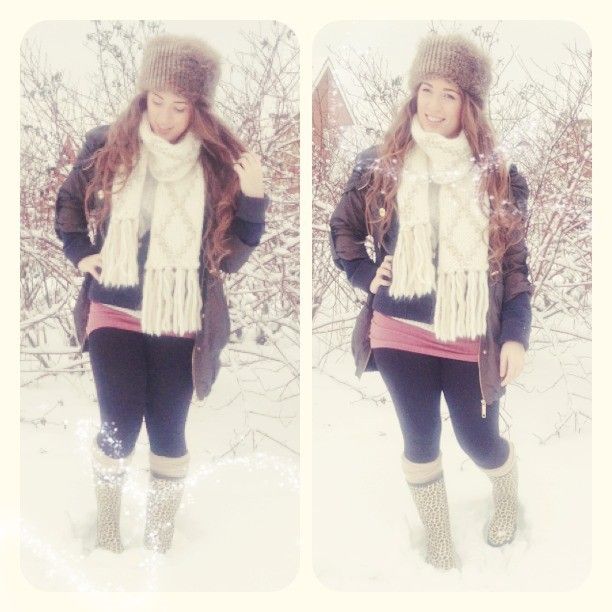 Jacket - River Island
Hat - Next
Scarf - Next
Hoodie - Hollister
Jumper - Primark
Vest Top - New Look
Riding Leggings - River Island
Chunky Socks - River Island
Wellies - Debenhams
OMG i just realised how many layers i actually had on o_O haha but it kept me super warm and cosy
Just though i'd post something really quick as i've been MIA recently but i will be posting more now, i pinky promise ;) I went shopping today and i have a huge haul to show you including MAC, Urban Decay, Real Techniques and LUSH :D so keep an eye out for that!
If you have an questions or requests please do not hesitate to contact me or leave a comment below :D i'd love to hear from you :D
Lots Of Love